travel as...
a staged reading
DATE: Sat Jul 16 at 2pm
LOCATION: Rivington Playground in Sara D. Roosevelt Park
RUN TIME: 1hr
Direction and text by Jing Dong
Performed by Asha John, Kristin Rose Kelly and Rita Liu
Stage Manager and Dramaturg: Jiawen Hu
Artists who participated in the devising process: Jiawen Hu, Josephine Cho, Kristin Rose Kelly, Rita Liu, Ebony Okobi, x, Andrea Del Valle, Allison Costa, Bryanna Bradley, Hallie Chametzky, Ara Celia Butler, Shenny de Los Angeles, Erin Noll, Rahmell Peebles and Roberto Tolentino.
Special thanks to our interviewees, mentors, and fellow artists who supported this project: Wei Wei, Anonymous, Ben, Kate McCreary, Asha John, Anonymous, Dahlia Ramsay, Yusi Gao, Dragonfly, Ania Upstill, Rita Liu, Lindsay Shields, Julio, Josephine Cho, Angelika, Peter, Anonymous; Professor Nanthy Smithner, Professor Joe Salvator, Julia Gu, Karinne Keithley Syers, and artists from the writing group.
travel as... is made possible in part with public funds from Creative Engagement, supported by the New York City Department of Cultural Affairs in partnership with the City Council and administered by LMCC.
Additional developmental support by Mercury Store.
This project was developed with The Square Theatre.
About travel as...
travel as... is the culminating performance of a research-based multidisciplinary performance project Jing and Jiawen started back in 2019. It explores personal travel experiences and how they have been shaped by colonial history and capitalist commodification. It constructs a unique experience using personal narratives, guided meditations, poetic writings, movement, and webcam feeds, inviting the audience to participate in a collective reflection on our relationships with travel and tourism, and with one another. Jing has led the project through four rounds of developmental workshops, and is excited to share the reading of this iteration. We are curious about your experience with it. We hope you stay and chat with the ensemble after the performance.
Artists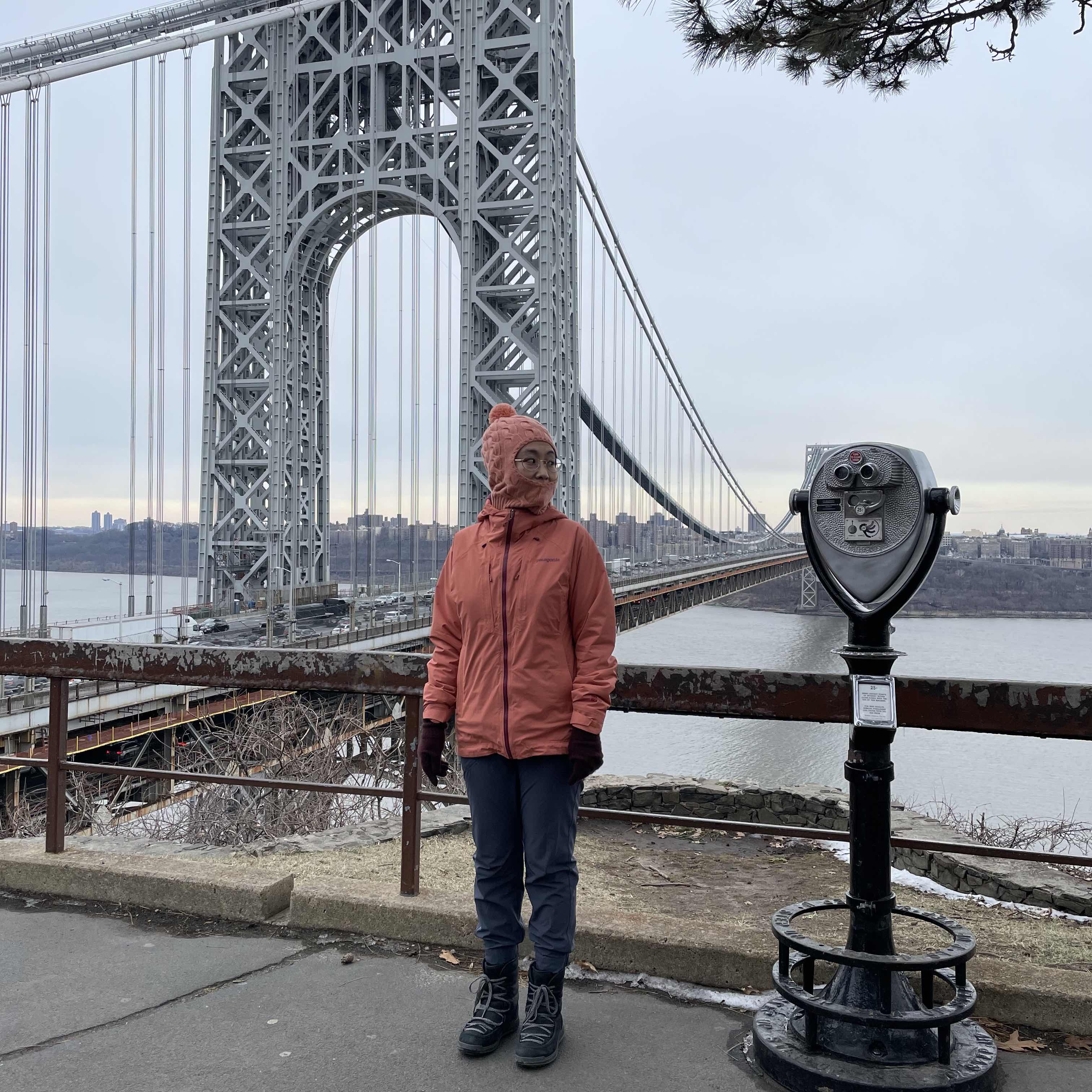 Jing Dong is a theatre maker focusing on research-based interdisciplinary performance. She started as a key member of two experimental theatre ensembles in Beijing, working as writer, director, performer, and designer. In NYC, she has initiated projects that investigate into personal memories and social historical context, and experiment across disciplines: theatre, movement, video, and socially engaged practice. In recent years, she has been a Create Change fellow with the Laundromat Project and an AIR at The Performance Project. Her projects have been supported by Mercury Store, LMCC Creative Engagement Grants, NET/TEN, and SU-CASA program..
Jiawen Hu is a New York-based theater maker originally from Hangzhou, China. She has been working on community-based theatre projects with underrepresented groups including Chinese females, English Language Learners, immigrants, and LGBTQ communities in New York and Shanghai. Her credits as a performer, deviser, director, and stage manager take her to Whitney Museum, NBC New York, Judson Church, The Lark, Queens Museum, Dixon Place, and University Settlement.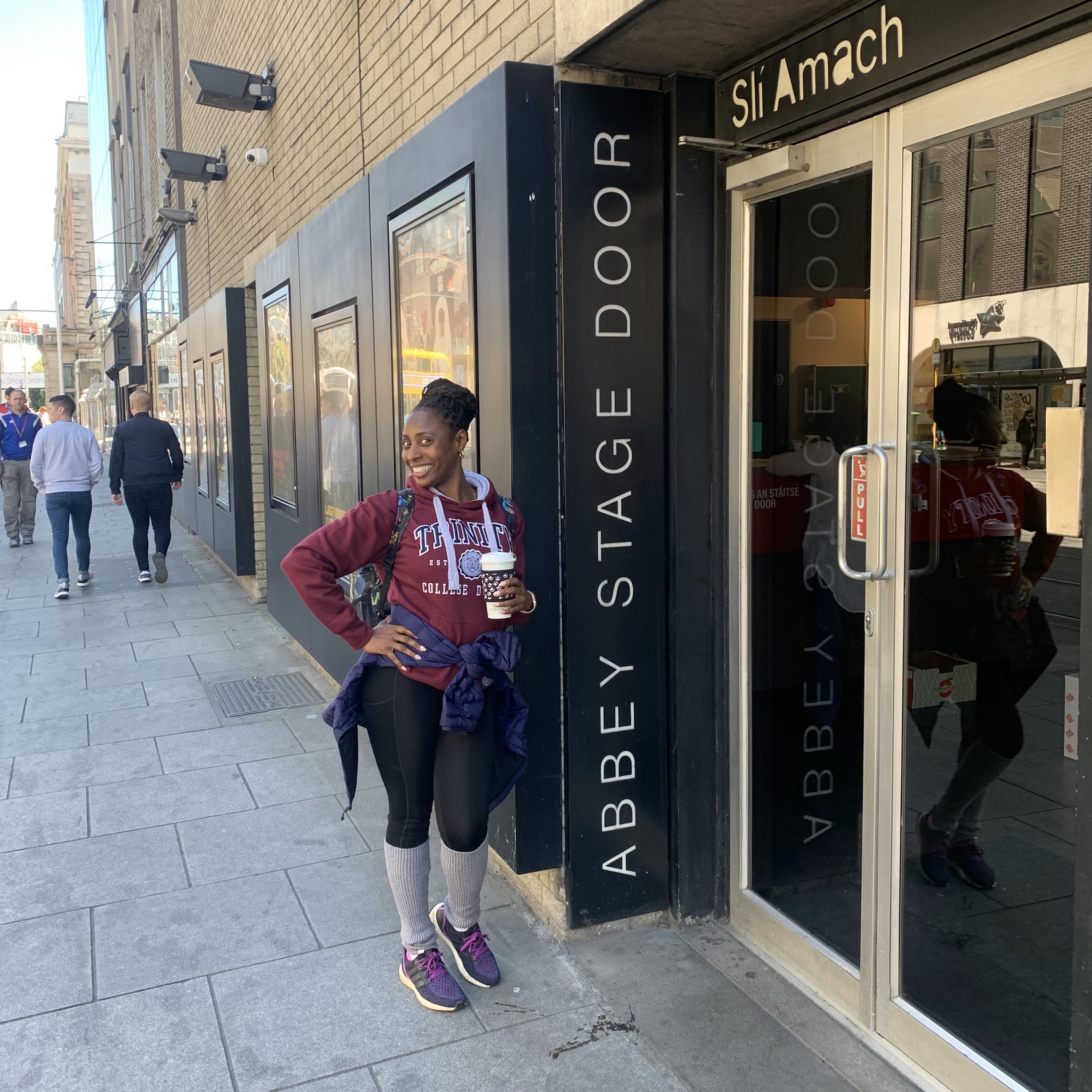 Asha John is a Brooklyn-based actress, dancer, and model. Asha has always had an innate love for the performing arts; in 2009 her passion was solidified when she was cast in her first off-Broadway production of When the Clouds Cover the Sun, at The Producer's Club. Since then, she has been cast in numerous productions for stage and film, including classics like Shakespeare's Romeo and Juliet and Antony and Cleopatra. In 2020, Asha graduated with her master's in Educational Theatre for Colleges and Communities from NYU and wants to pursue her doctorate in Theater Studies in the future. Outside of her work as an actress, Asha has worked as a teaching artist, bringing her love of step, theater, dance, and math to the students in New York City. She has also worked in management roles with numerous community-based organizations, using the arts to advocate for all underserved communities.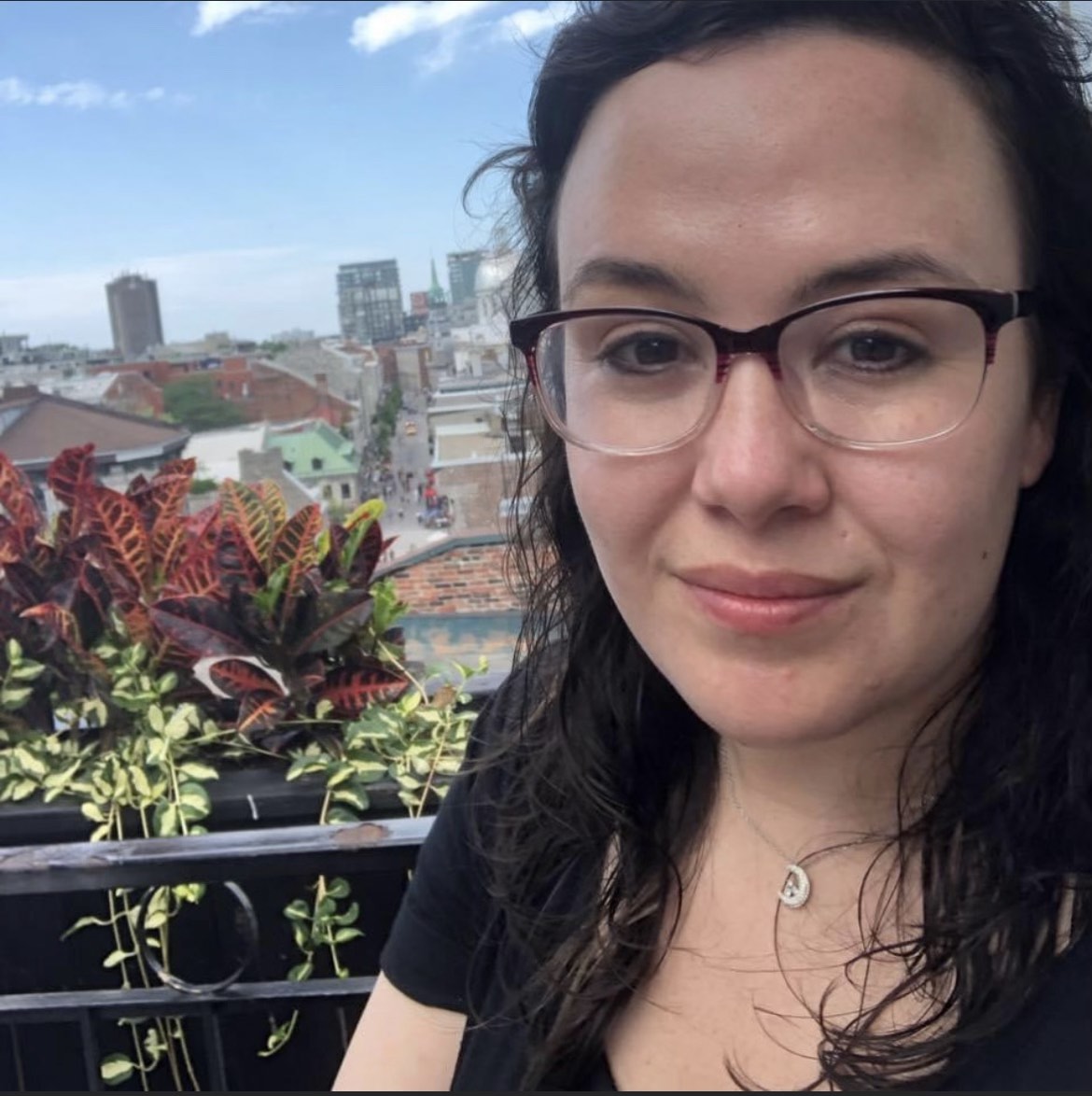 Kristin Rose Kelly Original work includes: Momologues (Fresh Fruit Festival):a queer maternal documentary play, Big Kitty in the Big City (The Tank): a fat liberation cabaret, Duets of Difference (University Settlement): a dance-theatre piece exploring disparate community identities, A Chip On Her Shoulder: a documentary play about women in Engineering (NYU,Columbia University, City, Queens, and Brooklyn College). She is currently working on a documentary play about midwives and labor and an anthology film about suburbia. Teaching Artist/Director for Brooklyn Acting Lab. MFA Directing and Public Dialogue, Virginia Tech www.kristinrosekelly.org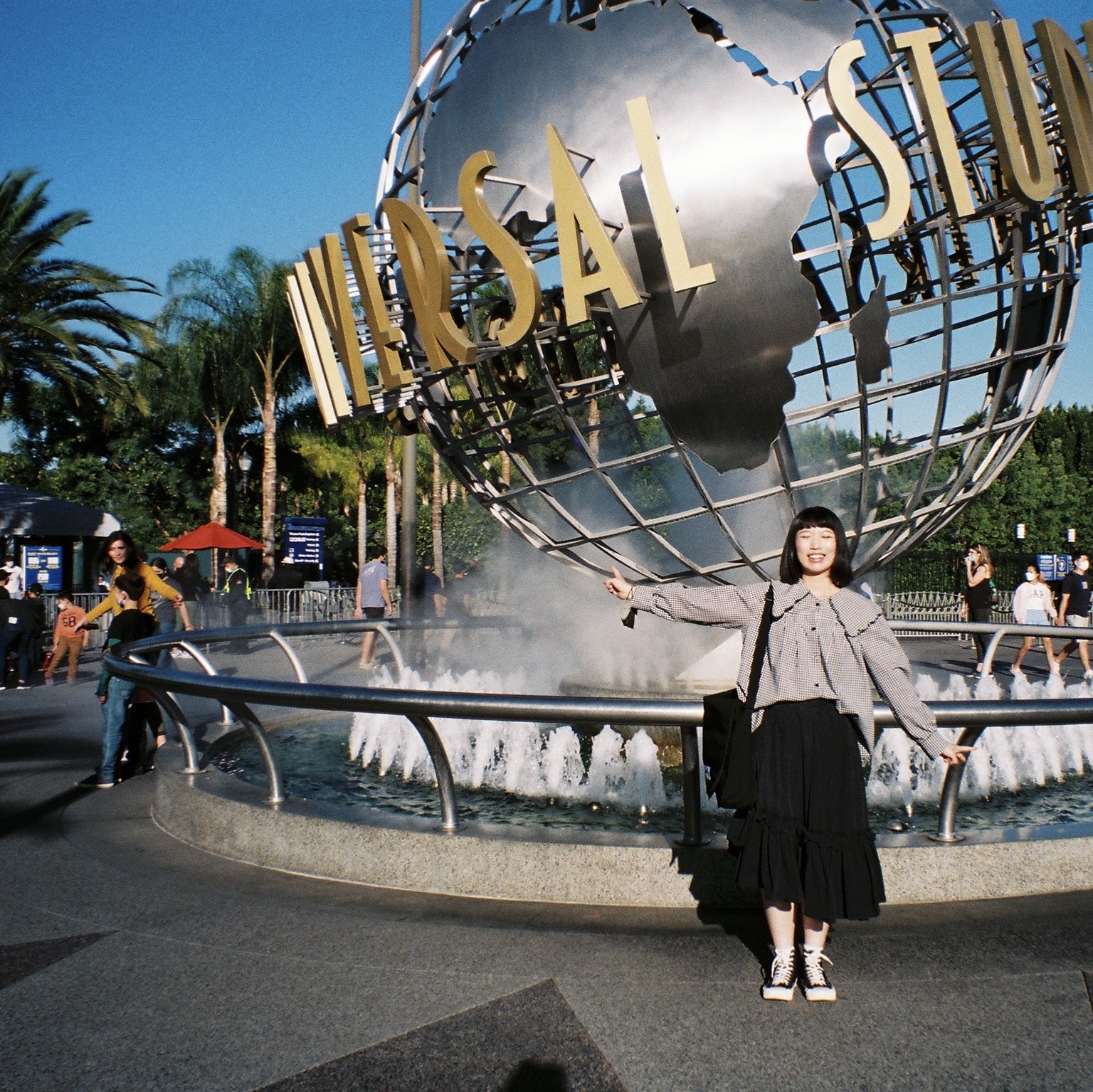 Rita Liu Made from incense, tea and ice cream, Rita Liu is a Taiwanese movement artist, actor, and educator. She enjoys making warm and soft theatrical experiences that play with the juxtaposition between movements, interviews, and text-based soundscapes. As a teaching artist, Rita has partnered with Waterwell Drama Program, Queens Theater, and Creative Caregivers. Her acting and directing credits include The Good Soul of Szechuan, All in the Timing, If We Were Birds and other independent works. Rita holds a MA in Educational Theatre from NYU.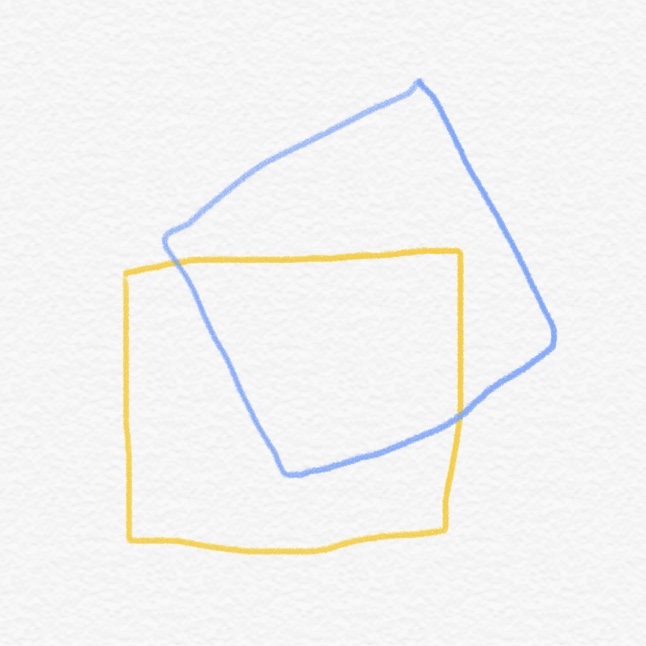 The Square Theatre is an artist collective co-founded by Jing Dong and Jiawen Hu. The Square Theatre creates research-based performances that share real people's real stories on stage. If you are interested in collaborating with us, please contact us through email at: [email protected]